Welcome
Welcome to the Hompage of the "Praxis am Wiesental". The practice is located near by the nature reserve " Wiesental" in Stuttgart Büsnau.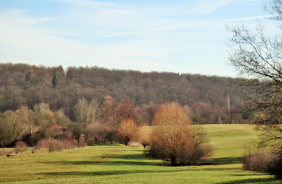 Our practice of General Medicine would like to offer you a comprehensive service in primary care and General Medicin.
We are equipped with modern facilities and offer well-founded classical diagnostic and therapeutic methods. Also we are able to serve you with additional services and a wide range of specialized test.
The practice is certified as vaccination center for yellow fever and diving medicine. Dr. Zehender and his team are looking forward to welcome you in our Praxis am Wiesental.
We would like to offer you enough time for your consultation and also that you have a short waiting time until then. To ensure this we suggest new and existing patients to make an appointment by phone even if you have an urgent problem.

! Please note !
                                                  Please wear a FFP2 mask in the practice !

Dear patients,

On the current occasion, we have adapted our practice processes and office hours:
In order to keep the risk of infection for us and our patients as low as possible, we would like to ask you not to appear in the practice without telephone registration and without an appointment!

We currently recommend our patients to avoid in non-urgent visits to the doctor.
You are welcome to use our service by phone or e-mail in non-urgent medical matters.

Please also use the services offered on our website:

Medicines, referral and appointments can be ordered online here!
It may be necessary to have waiting times when making appointments.
Nevertheless we try to meet your request as soon as possible.

If you do not register in advance or make an appointment by phone, you must expect to be rejected.

Thank you for your understanding.

Team Praxis am Wiesental