Welcome
Welcome to the Hompage of the "Praxis am Wiesental". The practice is located near by the nature reserve " Wiesental" in Stuttgart Büsnau.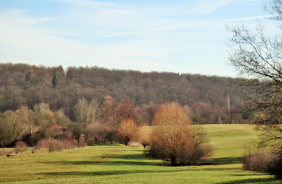 Our practice of General Medicine would like to offer you a comprehensive service in primary care and General Medicin.
We are equipped with modern facilities and offer well-founded classical diagnostic and therapeutic methods. Also we are able to serve you with additional services and a wide range of specialized test.
The practice is certified as vaccination center for yellow fever and diving medicine. Dr. Zehender and his team are looking forward to welcome you in our Praxis am Wiesental.
We would like to offer you enough time for your consultation and also that you have a short waiting time until then. To ensure this we suggest new and existing patients to make an appointment by phone even if you have an urgent problem.